To become a
Partner
,
click here
or on the
Affiliates
link above.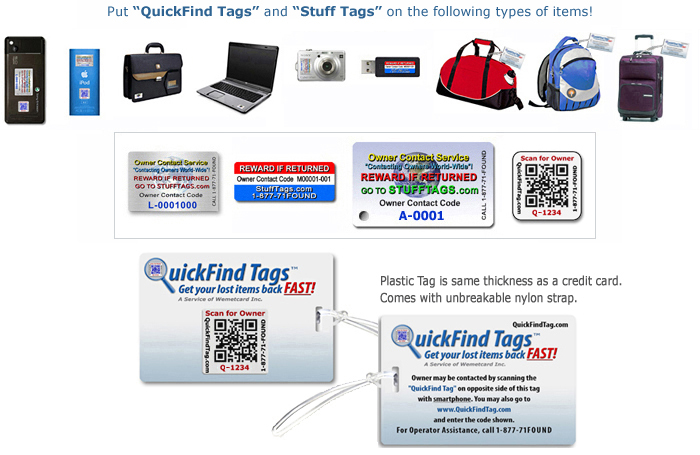 QuickFind Tags™ come 48 tags per package, so there are enough to place on all important items. Tags are scratch-proof and water-proof. Premium members can get them for the low price of only

$19.95!

QuickFind Tags™ can also be purchased at a discount in bulk for immediate availability to customers and then activated online in the members area. Your business earns commissions on all customer purchases!
Sample full page website banner for promoting to air travelers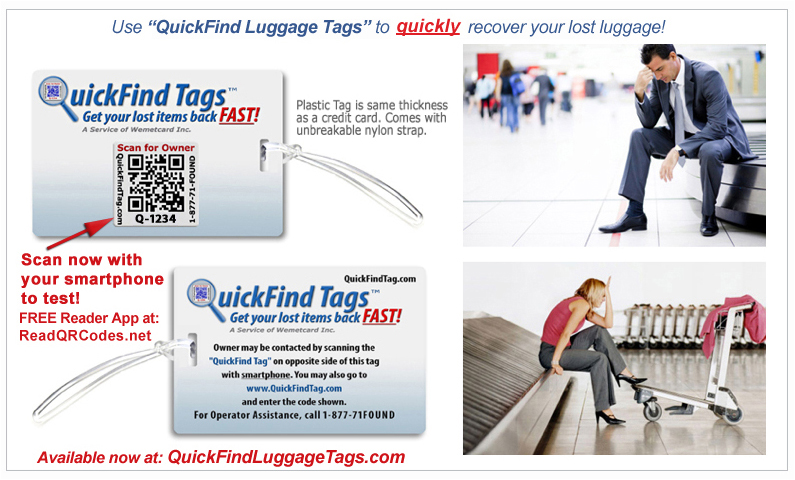 © Copyright 2007 - Owner Contact Service - All rights reserved.